Philanthropy – a starting place for family meetings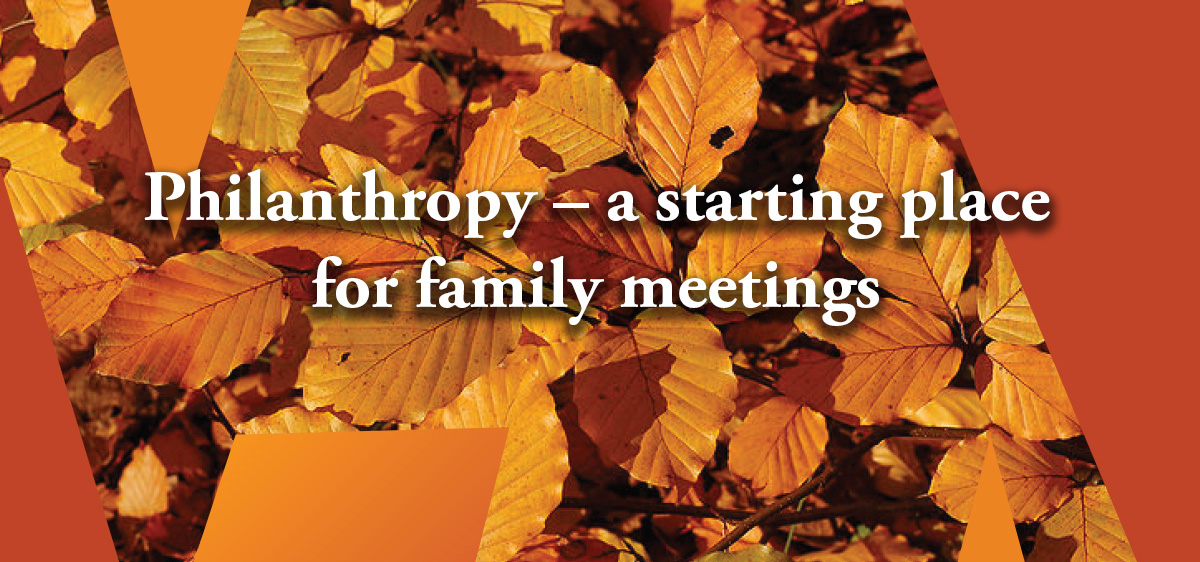 I stood Saturday evening beside a Salvation Army Kettle in a big shopping center in Niagara. I was there as a volunteer from my Kiwanis Club to assist the Salvation Army with their traditional Christmas fund raiser. It's fun to watch the people go by, and to thank the ones who stop and put their contribution in the round glass "kettle".
Tonight I was struck by the number of moms and dads who gave a coin to their young child and then watched them happily reach up and deposit the money. I would thank the child, and wish him or her Merry Christmas and thank the parent and wish them season's greetings too. Often the parent would walk away with the child and I would see a gentle touch on the head of the child, conveying both pride and love.
Charity is a fundamental value in most families, of all the values within a family it seems to be the one that is most easily demonstrated and, therefore, one of the first lessons a parent passes down to their children. Family's that are seeking to open communications as the underpinning for long term planning may be well advised to start with discussions of planned giving. Participation by all members of the family in something as moderate as planning the family's philanthropy, provides important lessons such: as how to hold a meeting, how to research and present a proposal (for a specific charity). It also requires communication among family members about important questions such as: how do members of the family see their role in the community? If we [as a family] are to be effective in our giving, how should we choose the charity or cause?
There is opportunity also to introduce the idea of income tax planning. Tax is an important factor in both charitable giving and in any wealth management work. There is an important chance, as well, to learn the value of employing experts by accessing the broad knowledge available from managers of donor advised funds. Such funds allow efficient pooling of assets of several families to support planned giving. Organizations such as community foundations – in Canada see www.cfc-fcc.ca and www.benefaction.ca; in the US see www.communityfoundations.net – provide not just economic vehicles for tax effective giving but also a wealth of expertise to help a family fulfill its civic goals. Perhaps less obvious but most important, is the idea that the family's wealth is not just measured in dollars, but in its human and intellectual capital. Time spent volunteering (investing human capital) and contributing talent (intellectual capital) can often outweigh the financial gift. All family members must grow to understand that for long term family wealth planning, human and intellectual capital are the cornerstones, this can be clearly demonstrated through the volunteer aspect of a family philanthropy plan.
In my family, Christmas is a time of good cheer and good feelings, towards each other and to the people who share our world. I realize that many who read this might not celebrate or recognize Christmas, but the sentiment is common in the human family and so I wish you all Merry Christmas and a Happy New Year.