Future Planning
The Secret to Success
In James E Hughes Jr's excellent book called Family Wealth he relates the story of one of Napoleon Bonaparte's generals, General Lyautey, who is reported to have the most beautiful garden in France. Surveying the garden, the general points out to his gardener that they have no copper beech tree. The gardener responds that it takes 150 years for a copper beech tree to mature and it can live for hundreds of years after that. General Lyautey responded quickly that "we'd better plant one today"
I think that is a great metaphor for the work we do and the results we strive for with business owners. These owners that have the wisdom and the courage to think in terms of generations.
Join our Table of Captains
We bring together selected business leaders (captains) in a peer advisory group to help achieve personal, professional and business growth. Contributing to the growth of each member as sounding boards, planning advocates and accountability colleagues.
LEARN MORE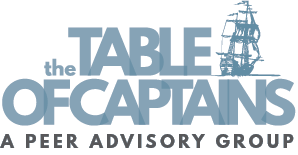 How we work
Coaching vs Consulting
Business coaching is a form of development in which a person called a coach supports a learner or client in achieving a specific personal or professional goal by providing training, advice and guidance. Coaching differs from mentoring in focusing on specific tasks or objectives, as opposed to general goals or overall development. (Wikipedia)
Copper Beech Company
At Copper Beech Company, we believe that planning for the future helps create the future you want. We help clients identify goals and we care about the results our clients achieve. Whether the goals are improving financial position, growing the business, transitioning management and ownership. Helping Clarify goals, plan the route and holding the client accountable for achieving the milestones along the way is how we bring value to the engagement.
If you are…
1. Growing and interested in developing a strategic plan to help changing the growth and transition to the next level.
2. Considering transitioning the business to the next generation or employees. 3. Suffering from stagnant business and need to find a new way to approach business issues or opportunities. Then engaging Copper Beech Co as your business coach to help you achieve goals will prove to be of excellent value.
Client Testimonials
Here's what some clients say:
Peter's approach on our first meeting was a unique experience! We discussed the current business details, mission, visions and what I was looking to gain from this collaboration. Then he eased into a conversation. How did I come up with this concept, what inspires me, what makes me smile, what is great and what is not so great about where I am right now? He wasn't just talking about the business. How do you define success? Where do I see myself next year, 5 years from now, etc.? I realized he wanted to know 'what made me tick'! He wanted to understand what was in my heart first….so he could address how to grow forward with the business to accomplish my vision.
Now let's get to work he says, and we did! Establishing realistic strategies to achieve the short- and long-term goals, with confidence. I am so grateful for his continued support!

Lindsay Rose
Lindsay's Gourmet Compound Butter
Peter has a vast knowledge of business and more specifically business operations. He has the ability to examine your current (or start up) business and guide you along the way to greatness. I had the pleasure of using Peter's services for my company (No Limit Performance Basketball Inc.) and he opened my eyes to the World – literally – because of his wisdom and insight I realized that I am capable of turning my company into a Global business. He coached and I did the work. Unreal relationship – I value Peter and his team at Copper Beech Company.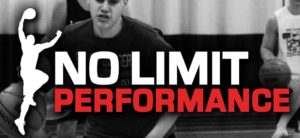 Mihai Raducanu
No Limit Performance Basketball Inc.
I have had an opportunity to work with Peter over this past summer. I am one of three Directors at OnCourse Education (a small not-for-profit private school in Hamilton). Because of Peter's coaching and guidance, we have developed a deeper understanding of the expenses involved in operating our business. We have gained confidence in our business model and we have developed an action plan for growth. I would highly recommend Peter to anyone looking to grow a small business. He provides his clients with knowledge and guidance; helping them to define and set realistic, achievable, goals.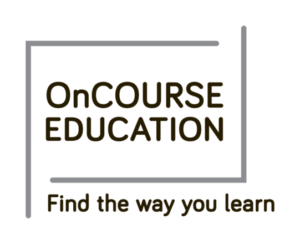 Jennifer Scott-Penich
OnCourse Education
As a small business owner/operator, we sometime are so busy "rowing the boat" when we really should be "steering the boat"…. This review has got us back steering the boat as an owner should be doing on a daily basis. I would not hesitate to recommend yourself and your company to any small business owner/operator who needs to review short and long term strategies for their business.

M. Sean McKernan
Non-Destructive Testing Products
Latest Blog Posts
We try to regularly update our blog to bring you insightful information on financial planning, succession, business coaching, entrpreneurship and more.
Contact us
4691 Ontario Ave, Niagara Falls, Ontario L2E 3R1
Telephone: (289) 296-8638 Fax: (289) 296-8879
We're waiting to help you achieve your goals. Contact us now to get started!