Value of Advice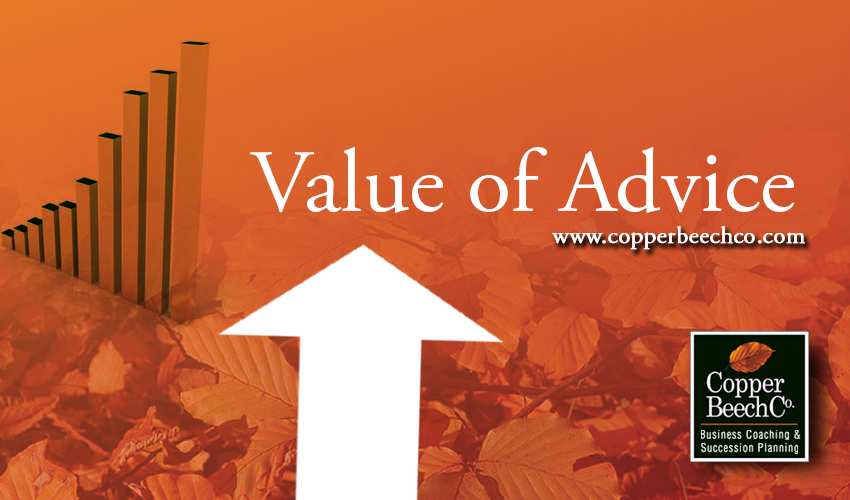 There is a term in the financial planning community that is gaining attention: "Gamma" measures the impact for an individual of working with a professional financial adviser. Gamma has less focus on rates of return and more on the broader concept of financial results, it's more personal. There is unmistakable evidence that having a professional financial adviser makes a substantial difference in a client's financial results over a period of time.
A recent study published by Quebec based CIRANO found that people who sought financial advice gained almost four times the assets over a fifteen-year period compared to those who operated without professional advice. The study also found that people who stopped using a financial adviser lost ground compared to those who continued relying on professional guidance.
Why is there such a dramatic benefit to working with a professional adviser?
I believe a good financial adviser is fundamentally a coach. They help you set goals, they keep you focused and help you recognize when emotions start to distract you from your objectives. There is an accountability between a client and a financial adviser that is typical of any coaching relationship; whether that coaching is related to a sports activity, as a business coach, a life coach or a financial coach.
Financial advisers also bring a broader perspective. Financial security is not just about how much is in your retirement plan, it includes consideration of current and future cash flow, income tax and estate planning and risk issues that can be addressed by insurance. As in any coaching relationship a financial adviser/coach make it simpler to keep the big picture in view while helping place the pieces of the puzzle together.
How do you value advice?
If you value the advice based on the success of the project or achieving a goal it can only be measured after the fact. If you value the advice in relation to the importance of the goals of each client then the value must be forward looking and as individual as each person seeking the advice. Looking forward requires an act of faith. Studies like the CIRANO report confirm the value that comes from using an independent third party professional. Setting goals and working to achieve those goals, is not reserved for all star athletes, it works for everyone with the desire to win.
The CIRANO study can be found here https://www.cirano.qc.ca/files/publications/2016s-35.pdf